Roots & Wings Online
Volunteerism: Creating a Culture of G...
Volunteerism: Creating a Culture of Generosity
by Michelle Berger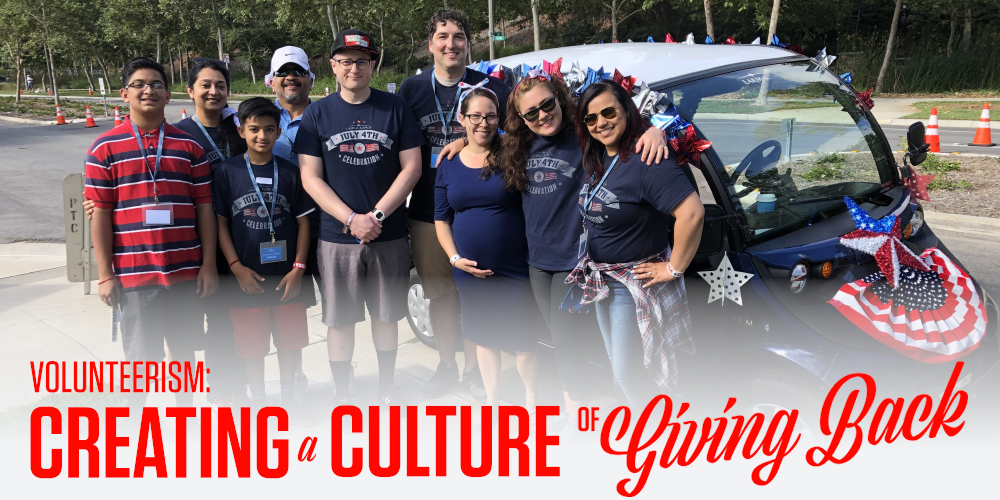 Volunteers do not necessarily have an abundance of time, but they do have the heart. Perhaps more than any other community, the heart of what binds Ladera together is its volunteers. We all know the place we live is remarkable, and volunteers are part of the reason why.
From helping at their children's schools, to creating amazing annual events and bringing us the latest in technology, our neighbors tirelessly give us their time and passion. Their efforts provide other benefits as well—it strengthens community ties, creates bonds with other families and provides a wonderful life for residents.
We want to introduce you to some pretty incredible folks, both because they deserve this recognition, and as encouragement to anyone who has ever thought about volunteering. If you've ever wanted to sit on a committee or help at an annual event, but felt like you may not have the time, we hope the introduction to just a few of Ladera's exemplary volunteers may give you a different perspective.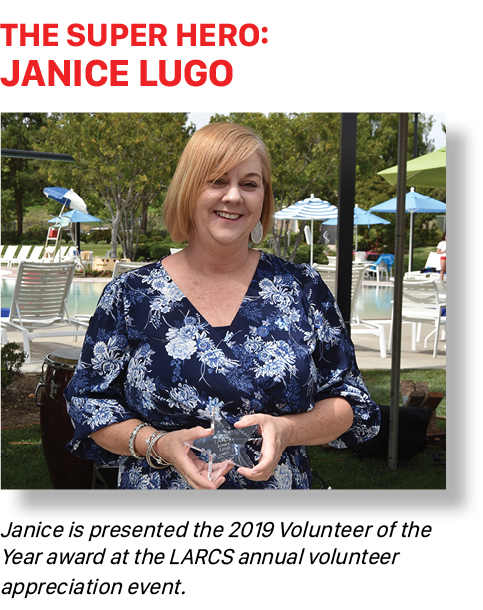 If you've heard of a little soccer organization in Ladera Ranch called AYSO, you can probably thank
Janice Lugo
. Janice serves as the Regional Commissioner of
AYSO Region 1455
, runs the youth soccer program and leads the
AYSO 1455
Board of Directors. As if all of this wasn't enough, she also brought the
VIP soccer
program to Ladera, which is a very special program for developmentally disabled children and adults. The VIP (Very Important Player) program provides a safe,fun environment with trained coaches,
VIP Buddies, and volunteers who facilitate an enriching experience that the players and their families will cherish forever.

Most weekends, you can find Janice on the soccer field coaching, mentoring players and playing the sport she loves.
The enormity of this endeavor cannot be overstated and all of the hard work she undertakes for Ladera as a volunteer is appreciated by parents and kids alike.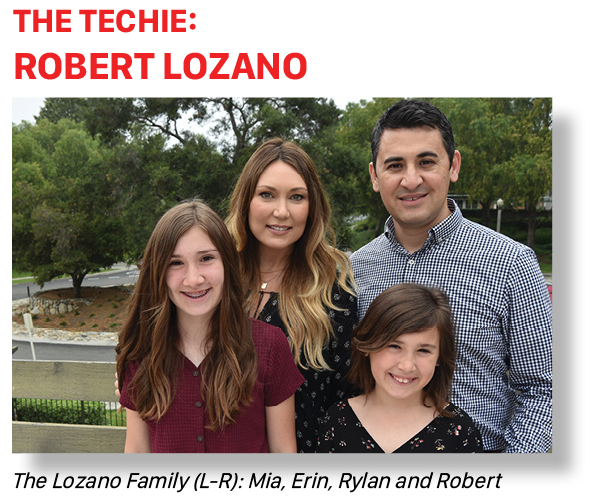 Robert Lozano
lives in Ladera with his wife Erin and daughters Rylan and Mia. Robert is a busy technology executive who applied his extensive expertise in the technology industry to his volunteer position as Chair of the Technology Advisory Committee (TAC), which advises the LARCS Board of Directors.
Because of the significant time demands placed on those in technology, it's a unique challenge to find volunteers, and at one point, TAC considered winding down the committee. However, Robert believed in TAC and the tremendous value this committee could bring to Ladera. Robert stepped in and revitalized TAC with his leadership, energy and momentum.Robert also brought many new faces to TAC and today, technologists, educators, digital marketers, digital agency executives, and other cutting-edge professionals are on the committee. Because of Robert, the LARCS Board of Directors, LARMAC and other committees regularly enlist the help of TAC on projects.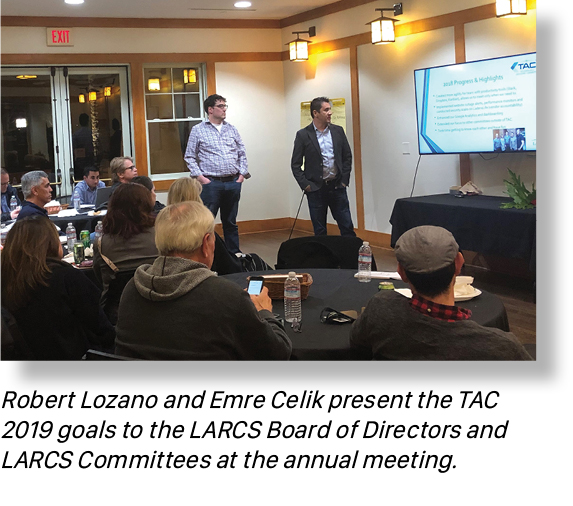 In addition to his busy work life and TAC volunteer position, Robert also finds time to volunteer as a Watch DOG at Rylan and Mia's school. We are enormously appreciative of Robert's down to earth personality and the generous gift of his time.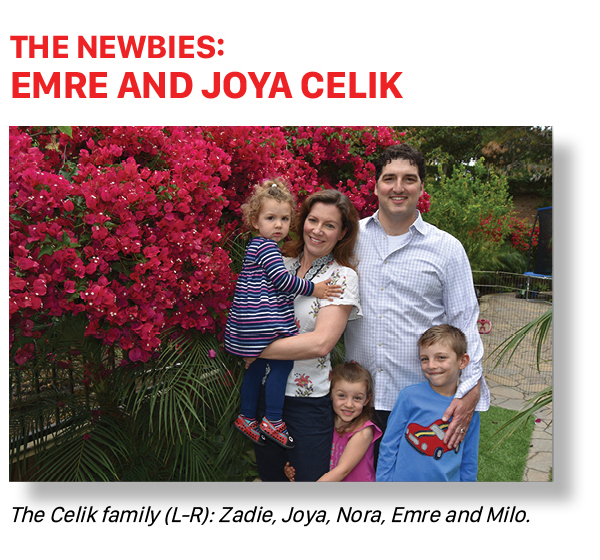 The formerly Los Angeles based Celik family fully jumped into Ladera volunteering even before they became Ladera residents. In fact, both Joya and Emre Celik submitted their volunteer interest form, were accepted and attended their first Technology Advisory Committee (TAC) meeting prior to moving in to their home (that they were kind enough to lease back to a family so their kids could finish out the school year.) The amazing Celik family racked up enough volunteer hours to be invited to the annual volunteer appreciation event, all before getting their access card! As if this wasn't enough, the Celiks are informal Ladera Ranch ambassadors, convincing their closest friends to move to Ladera.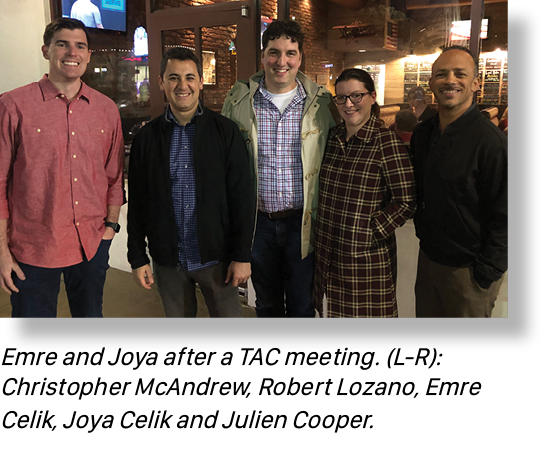 Despite balancing a stressful move, launching a new business, working as advertising/entertainment executives and parenting three children, the Celiks joined TAC and volunteered at several events, including the LARCS Harvest Festival. The emphasis on exposing their children to active participation in the community and volunteer experiences is a delightful way to instill important values and hopefully ensure that their children will one day give back to their community as well.
The power duo of Emre and Joya are valued assets to TAC and beyond. Joya recently stepped up to serve as a LARMAC Neighborhood Representative and is working on convincing a friend to serve as a LARCS Neighborhood Activity Coordinator. Their commitment to volunteering, especially given their limited free time, is truly remarkable and Ladera is fortunate to have them!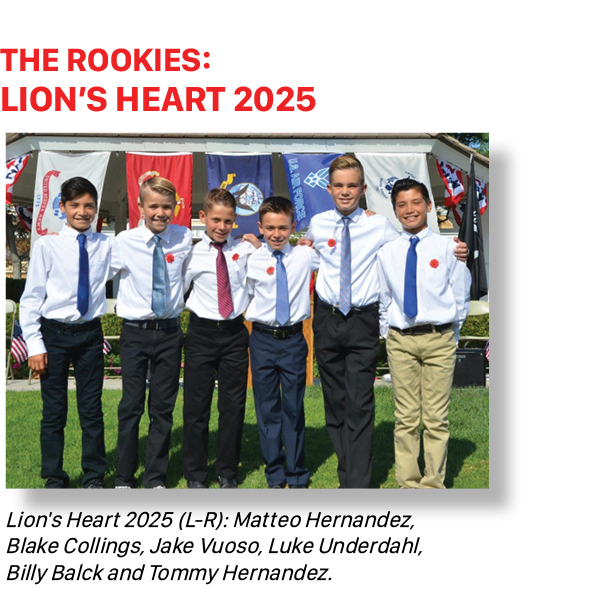 Deciding to become a volunteer in and of itself is commendable, but to do so as 11-and-12-year olds is simply awe-inspiring. Lion's Heart 2025 is a group of six wonderful young boys who conceived, organized and led the first ever Veterans Day Ceremony in Ladera Ranch. With help from their parents, they advertised and purchased bunting to decorate the gazebo at Town Green, using funds they raised on their own. Flags representing each branch of the armed services were borrowed from local military recruiters and veterans. Refreshments were served at the ceremony and American flag pins were gifted to every veteran in attendance. The boys themselves described the five major branches of the United States armed services, their history and mission, and invited veterans of those services to stand and be recognized by the audience.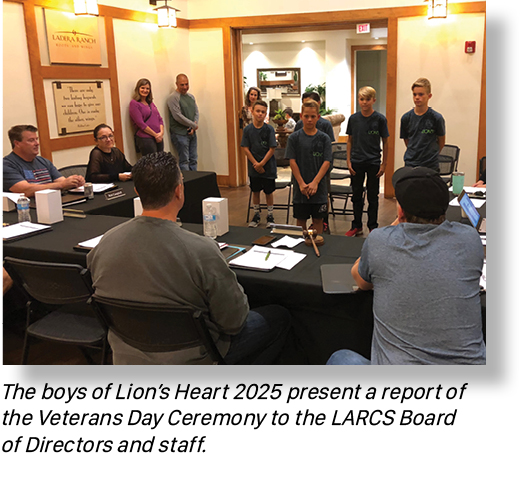 The ceremony was a complete success, but this is not the only volunteering the boys of Lion's Heart 2025 do. These boys also volunteer to make blankets for the needy, help at a special needs basketball program, support beach clean-ups and recycling programs, and collect toiletries for homeless veterans. Lion's Heart 2025 are exemplary and we can't wait to see what the future holds, within Ladera and beyond.
While we can't help but be inspired by these wonderful residents, we know that many of you reading this are inspiring, too.
Take the next step:
If you have a special talent or skill and would like to help even in a small way, we'd like to hear from you. Contact LARCS at contact.larcs@laderalife.com
Ladera Ranch Volunteers (L-R): Aditya Narayanan, Lakshmi Narayanan, Arjun Narayanan, Balagopal Narayanan, Ryan Rowe, Emre Celik, Casey Micheil, Sienna Thornsburg and Regina Virk.